From Inception to Innovation: 5 vital steps to unlocking your digital transformation
February 24, 2017
CloudSense's Business Transformation Lead, Neil Milne, draws up 5 essential steps to success for any organization undergoing a digital transformation.
By its very definition, transformation implies change.
But, in any organization, for employees at any level, the sheer notion of change can be considered daunting. As a result, for any digital transformation to be successful, your immediate challenge is to break down any preconceived barriers and prepare people to embrace change.
Transformation can't be considered as just another project – it's a commitment to change the way your whole organization recognizes and delivers value. To achieve tangible results, your entire organization needs to develop a thirst for change.
But to get buy in from your people, like a seasoned marketer, you need to spell out the benefits a digital transformation will bring to your people, your partners, and the customers you serve.
Let's be clear – transformation is never easy. It can't be attempted half-heartedly or accomplished by the minority (even if they are leaders within your business). You will need your entire organization's support to reap the rewards that transformation can bring.
To help you along the way, from getting started – to reaching your final goal, we've put together 5 essential steps to unlocking your organization's potential through digital transformation.
1. Start with a common goal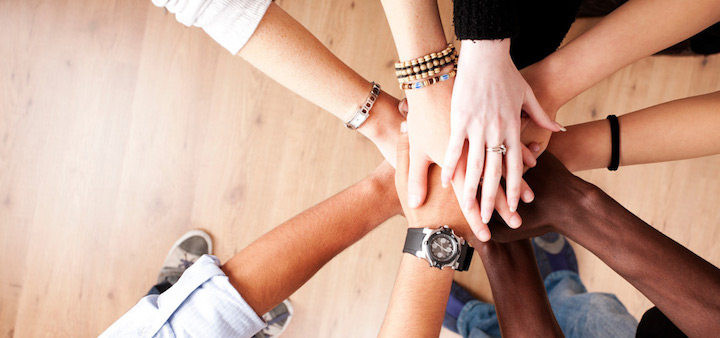 First things first, before you get started, you need to find your organization's True North.
What exactly do we mean by True North? Essentially, this represents the definition of what your organisation should do, and what value it should extend to its customers – as opposed to what it does do, or perceptions of what it can do. It represents an ideal that you all agree to aspire to, and which is universally accepted throughout your organisation, defining a common direction and end goal.
There will be plenty of twists and turns throughout a transformation. If you set off without knowing where you're going, you and your passengers are liable to disagree on which turn to take at the first junction.
To find your common goal, work through these questions:
Why do you need to change and what should change look like?
What business driven KPIs will you measure achievement by?
What does 'done' look like? Transformation goals should not be open ended, even if one of those goals is to allow the organisation to enable continuous transformation.
What will the outcomes be for your people and for your customers?
By defining what digital transformation means to your organisation – in terms of direction, measurements and outcomes – you ensure your transformation won't come grinding to a halt before it gets started.
2. Establish key sponsors and executive governance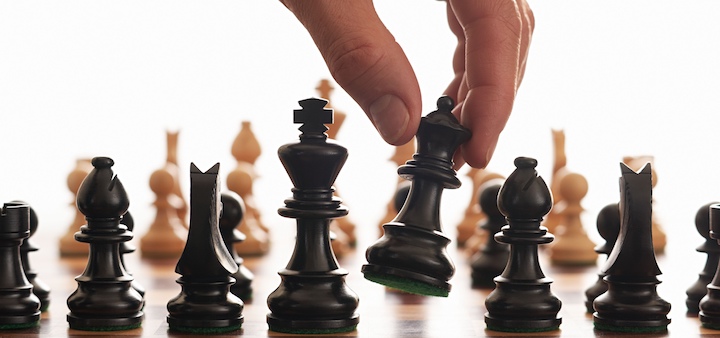 As we've already discussed, your whole business needs to get behind your push for change.
To achieve this concerted effort, it's vital that your transformation program is sponsored across every division of your organization – including both business and technology teams.
If you want to save a lot of hassle in the long-term, ensure you take the time to choose your sponsors wisely and always engage them transparently. You also need partners you can trust to provide clear guidance and who are committed to your shared goals. These partners are important enablers for you, and you should ensure they are not just along for the ride but are actively involved in helping you shape and enable the journey – and are included as an integral part of your executive governance.
After you've defined your True North, it's important to determine what that actually means for each department. Once you've done so, your sponsors and partners can then champion the cause and monitor progress accordingly in their divisions.
To build and maintain momentum, it's also key to build ongoing governance into the process with your sponsors. This helps to ensure you keep tracking towards your True North.
Last but not least, ensure you have clear lines of communication and escalation, so every sponsor knows how to respond to challenges.
3. Take everyone on the transformation journey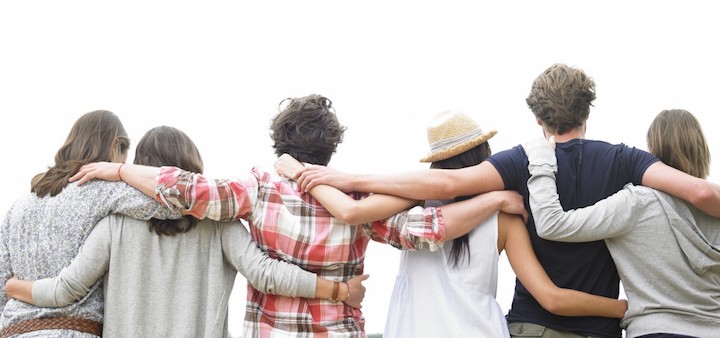 Transformation should be focused on business outcomes. As a consequence, your business not only needs to buy into the outcomes – but lead the push for change.
You need to create continuous, intimate engagement between your business functions and technology. This not only builds trust and clarity around shared objectives, but enables continuous validation.
In any transformation, business and technology need to work in tandem. While the business will provide the vision, technology provides the structure to deliver it. Both are highly valuable, and neither can be done in isolation.
To ensure everyone remains invested in a transformation, you must be clear about the journey you are enabling. You can achieve this by building meaningful customer journeys as you go – and by using digital design techniques and focusing on customer and employee outcomes to provide clarity and vision.
4. Focus on relentless, iterative execution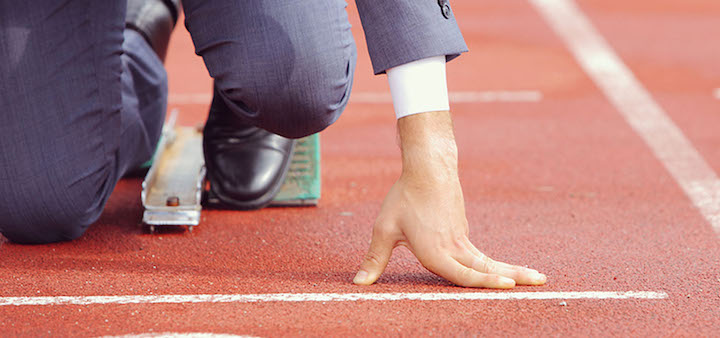 Once you have your vision and plan, your transformation will evolve over time. So, while you need to know where you are going, you also need the ability to change direction.
This makes structuring your organization for agility vital. The flexibility you require will stem from incorporating business change governance and technology governance, built on top of an agile-enabled organizational framework.
Alongside this framework, adopt LEAN processes and ensure everyone in your technology organization understands and is enabled with agile delivery practices. It is vital that this is seen as a shared responsibility between business and technology, and each know the important part it plays in the LEAN development process and how outcomes are delivered.
It's always best to be able to do something sooner rather than later, and to then use the learnings from this to help shape your way forward. In order to work this way, it's conducive to have an overarching delivery and channel strategy, but then find opportunities to drive adoption incrementally.
Despite the inevitable ongoing change that takes place during an agile, iterative transformation, decision making needs to remain governed by clear business value driven criteria, directly linking back to your True North.
And, in order to achieve relentless execution, you need to build momentum and credibility. The ability to do so stems from some of the tips we've previously touched upon. These include, finding your champions, ensuring employees feel part of the journey and communicating achievements and progress.
5. Don't stop until you reach your goal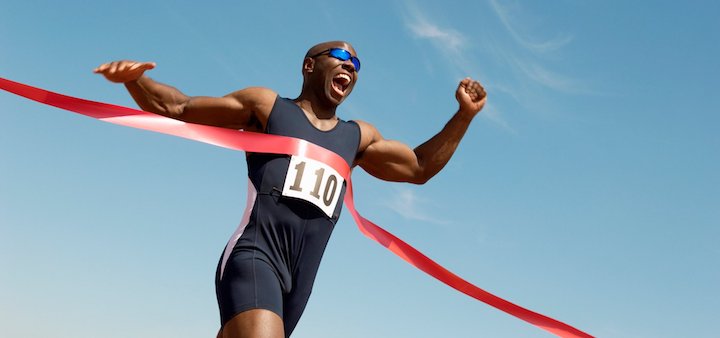 The final step, but one of the hardest to achieve.
Transformation journeys don't just enable new capabilities. They focus on simplifying your current processes, organizational structure and technology makeup – and, by doing so, provide significant experience improvements and cost reductions.
This makes it essential that after implementing new capabilities, you don't let your organization believe that's 'job done'.
Not seeing through the optimization of older elements you had initially planned to simplify can lead to a glut of dependencies on the old world – old processes, old structure, old technology.
This linkage will make it harder to enable ongoing change and agility, as well as building incremental cost rather than allowing operational cost reductions.
The more layers of legacy your organization has only leads to greater complexity, cost and ongoing risk. This is particularly true as the employees who know those legacy layers begin to leave the organization and the free market skill pools evaporate over time.
Your organization will avoid this fate by ensuring the simplification of existing processes, structure and technology is placed on an equal footing to delivering new capabilities throughout your transformation.
---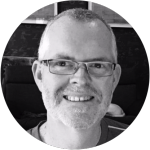 Neil Milne
Business Transformation Lead, CloudSense
Neil Milne is a CRM, cloud applications, technology and business strategy professional with over 20 years' experience working with global iconic brands to help them deliver greater value customer experiences.
Neil's extensive experience spans direct customer engagement,  business strategy, business development, organizational change and product management & strategy. This experience has been earned working in highly dynamic, diverse and rapidly evolving environments, embracing change as a catalyst for new opportunity.