7 types of order management
What's in this guide?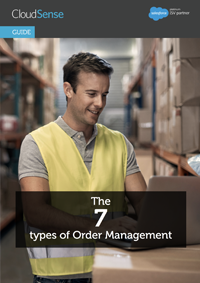 When considering how your business could benefit from an Order Management system, initially it's important to assess the types of orders you create and manage.
Different products and services naturally result in a range of order types. From simply pick, pack and send to the customer – to having processes that take into account previously bought products or services and ensuring the compatibility of bundled products. As a result there are multiple types of Order Management to consider depending on the complexity of your orders.
Download our guide today for the 7 key types of Order Management and a better understanding of whether or not they could suit your business.