CPQ to help data centers differentiate
What's in this whitepaper?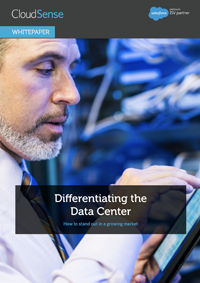 Data centers are experiencing an unprecedented period of growth and change. This evolution is bringing opportunities and challenges while also ensuring the market is more competitive than ever.
Despite the increased competition, some providers are still using multiple siloed legacy systems – resulting in many data centers facing limited flexibility and increased complexity.
With a set of already complex products, and little differentiation within the market, to build a successful and scalable business data centers are looking at using different platforms to improve their processes. Configure Price Quote (CPQ) software solutions have proven effective in optimizing data centers' entire quote-to-cash process.
Download our whitepaper today to understand how CPQ can transform the way data centers do business. Specifically, the paper contains:
A summary of the current market situation.

The current barriers to growth.

The ways CPQ can enable seamless growth including: simplifying and accelerating complex sales, onboarding new customers, reduced admin and increased accuracy, better customer journeys and much more.

How Salesforce-native CPQ software is benefiting CoreSite.