12 must have features for Order Management
What's in this guide?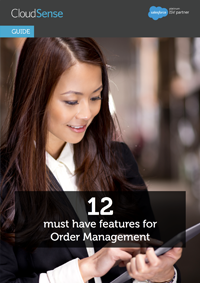 Order Management systems all have different features – these vary depending on their scope and area of specialty. Order Management systems can also be part of wider platforms, such as Salesforce, that extend into other related areas including order capture and CRM.
With such a wide range of potential features, ranging from customer management, purchasing and product catalog to subscriptions, invoicing and reporting – it's not always clear what features you should be looking for in your Order Management system.
Download our free guide for a run down of the features you should prioritize when assessing potential Order Management systems.