Order management explained in 8 steps
What's in this guide?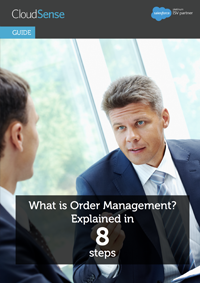 You might have heard your colleagues and peers professing the importance of Order Management, but been left wondering exactly why it's so vital. This guide is here to help.
Order Management refers to the series of actions a business undertakes from when a potential order is first created, to the moment a customer receives their desired product or service to the customer.
Download this free guide to understand how the entire Order Management process works, as well as how it helps your business with vital functions including:
Order creation, order capture and order fulfilment

Managing existing customers

Improving processes and reporting